Still not common in corporate fleets, electric vehicles are nonetheless gaining ground. The main reason of this evolution? The hardening of the regulations around greenhouse gaz emissions. Companies are strongly encouraged to make their fleets green, and turn to electric vehicles to do so. But restraints still exist, and prevents the democratization of this alternative motorization. Find out to overcome them in order to introduce electric vehicles to your car policy.
State of play of electric vehicles in fleets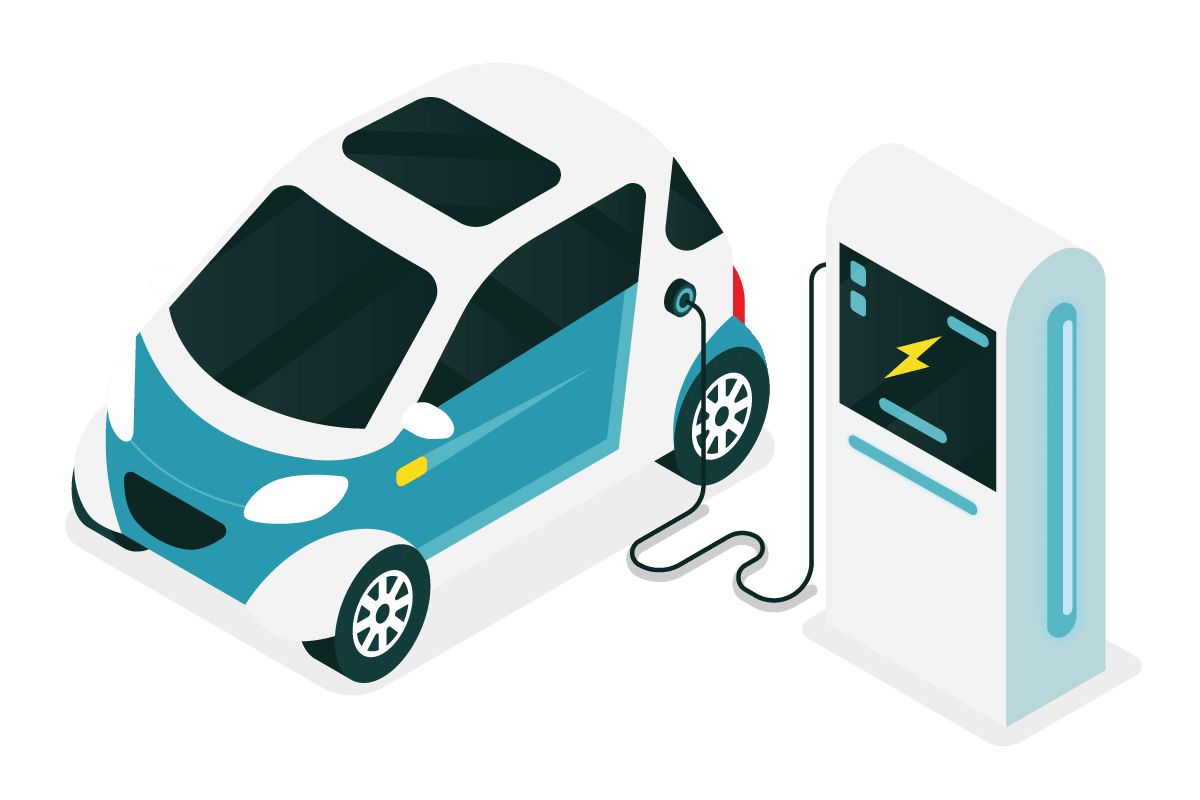 Too expensive, not enough autonomy, too constraining: for a major part of fleet managers proposing electric vehicles to employees seems far too complicated.
According to the results of a survey led by the french General Commission of sustainable development on 200 companies, only 3% of the fleets are electric. A proportion that can seem quite low.

Yet, there is potential, especially in fleets owned by public institutions.
Still according to the study of the GCSD, 69% of employees' daily travels cover less than 100km, and this percentage is up to 85% in public sector. This kind of travels can be made using electric vehicles, overcoming the limited of autonomy of EV (which is, in average, 450 kilometers).

In another study, the 2019 fleet barometer, 21% of the surveyed fleet managers already introduced alternative motorization to their car policies. The most popular option remains hybrid vehicles (18%) but electric vehicles follow shortly after (17%). Between 2015 and 2019, the share of electric vehicles in the surveyed corporate fleets raised from 16 points (16% to 32%).
Why you should include electric vehicles
Making the choice to include electric vehicles in a corporate fleet is not to take lightly. As we discussed before, an analysis of the employees' travels is necessary beforehand in order to ensure the optimal use of vehicles. The charging infrastructure on site also has to be taken into account when defining the mobility strategy of the company. When this observation is made and if the choice is relevant, EVs have many advantages for fleet management.
Less expensive maintenance costs
Electric drives require less maintenance than combustion engine drives. For example, the electric motor encourages the use of the engine brake. This extends the life of the brake pads and tyres. Filling up with electricity is also much cheaper than filling up with fossil fuels. Beyond a distance of 60 to 70 kilometres per day, the EV becomes more economical.
To reduce the TCO (Total Cost of Ownership) of an electric vehicle, it is estimated that it should be driven between 12,000 and 15,000 kilometres per year.
The initial investment should be made with this in mind: will my employees' current travel patterns cover this kind of distance? If so, then the initial extra cost will quickly be recouped.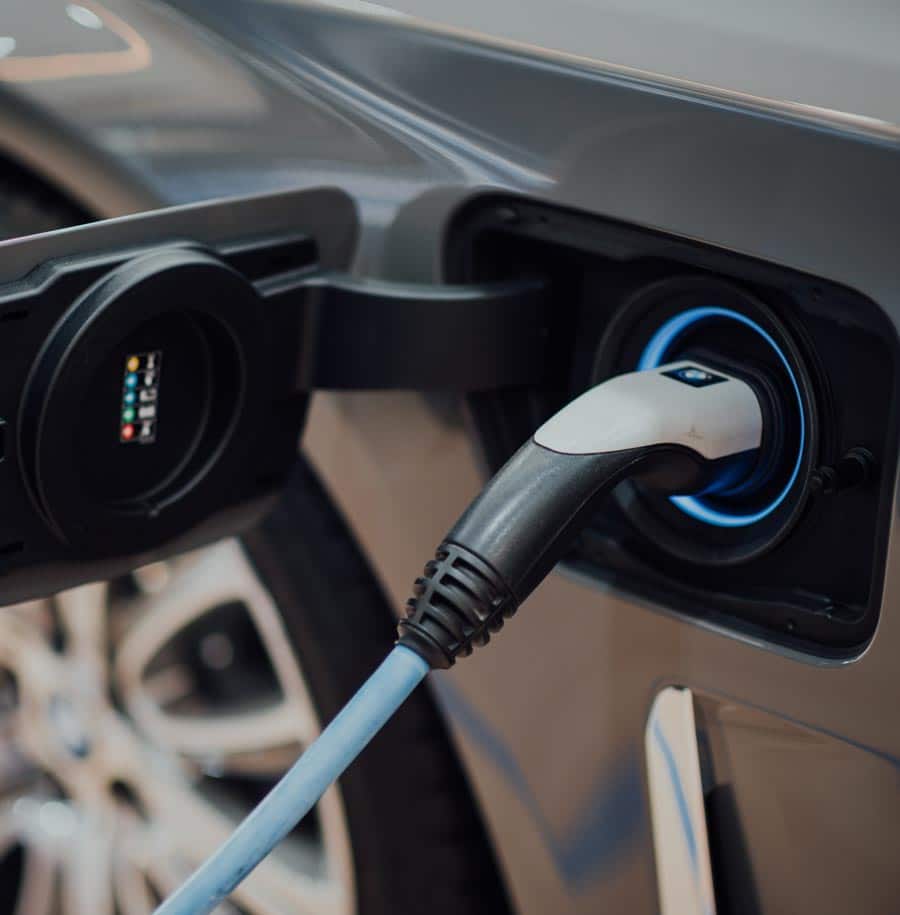 The example of La Poste (France)
Initially put off by one of the major obstacles to the adoption of electric vehicles, the price, the organ of the French post office La Poste took the plunge. And it does not regret this pioneering choice for a European company fleet! After several years of use, the group found that the EV was perfectly suited to the travel needs of its employees, particularly for mail carriers' rounds. The downtime rate has fallen to 0.4%, half that of internal combustion vehicles, which has resulted in significant savings for the group.
A significant reduction in CO2 emissions

Integrating electric vehicles into its fleet often goes hand in hand with a desire to reduce the company's carbon footprint. To take the example of La Poste, it has stated that the greening of its vehicle fleet has enabled it to reduce its CO2 emissions from 171,000 tonnes in 2012 to 2017, i.e. a reduction of 19% in 5 years!
The use of electric vehicles also makes it possible to better rationalise employee travel. But also to avoid taking polluting cars in congested urban contexts for journeys of only a few kilometres.
A measure in line with new regulations
More and more restrictions apply to the circulation of polluting vehicles in urban centres. The Crit'Air sticker system and other municipal stops aimed at restricting access to diesel vehicles in city centres are all measures that are pushing companies to renew their vehicle fleets. At stake? The circulation of their employees who have to travel in the urban areas subject to these anti-pollution regulations. And the WLTP cycle will only reinforce this dynamic, from car manufacturers to fleet managers.
Car-sharing: a lever for the adoption of electric vehicles
As part of an ecomobility approach, electric vehicles can also be associated with new uses in terms of travel in order to further minimise the company's environmental footprint. Several studies, such as that of the Boston Consulting Group, support the combination of electric vehicles with car-sharing and, eventually, autonomous technologies.
This combination has several advantages. Firstly, the environmental aspect, but also significant savings on travel costs. The initial extra cost of purchasing an electric vehicle can be recouped much more quickly by sharing the use of this part of the fleet. Furthermore, by offering a car-sharing service with the installation of on-board equipment on the vehicles, this allows better monitoring of the electric vehicles (battery life, usage, etc.).
Finally, including EVs in a professional car-sharing offer also means that it is easier to communicate about the use of this alternative motorisation. Several obstacles may remain at the outset: fear of low autonomy, change in driving sensations, etc. Offering their use in a shared manner makes the transition smoother and thus facilitates the adoption of the vehicles.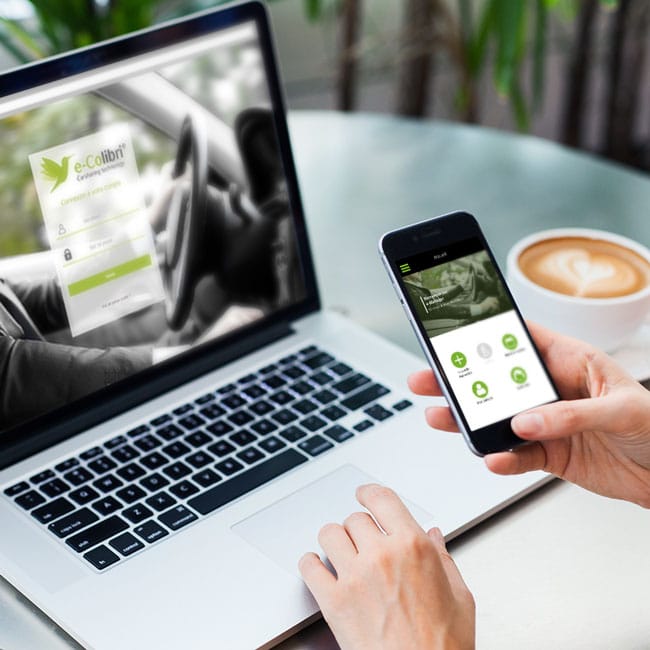 Introduce electric car-sharing in your mobility policy with
e-Colibri™
A perfect way to better monitor your fleet while ensuring the rate of use of electric vehicles.
Would you like to integrate electric vehicles into your fleet as part of a car-sharing service? Our mobility advisors are at your disposal to assess your activity and help you make the transition!