Let's co-construct the mobility of tomorrow
Because a mobility project is not a trivial matter, it is important to choose a trusted partner. Why join the Mobility Tech Green adventure? There are only good reasons!
More than
10 years

of experience in the professional mobility market
With a first car-sharing project launched in 2002, the history of our president Pascal Roux with car-sharing is almost 20 years old! It was his meeting with Didier Houal that triggered a further step in this innovative mobility project. In 2009, the duo took a B2B turn: it was the official birth of Mobility Tech Green, in the beautiful city of Rennes. And also the beginning of the development of our proprietary car-sharing software, e-Colibri™.
Since then, our team has been accompanying companies and local authorities every day in the transformation of their professional mobility. Thanks to their valuable feedback, our solution is constantly evolving to meet their new challenges.
And the road is far from over!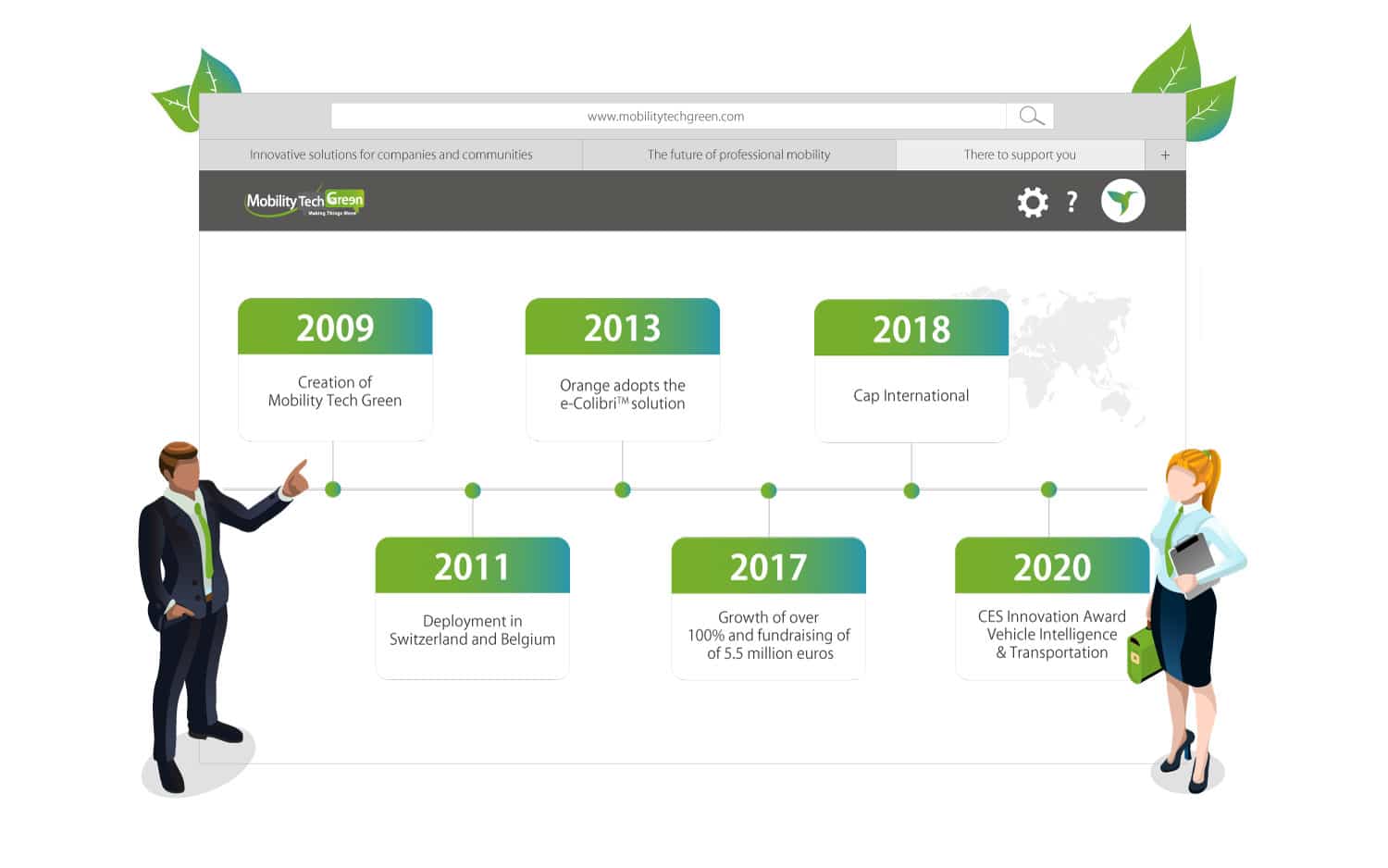 For indeed, our main driver is innovation. Innovating to meet the needs of our customers on an ongoing basis. Innovating to adapt to new regulations that impact fleet management. Innovate to simplify everyday mobility and give new meaning to travel.
In 2018, we presented our #I2M programme. A roadmap of upcoming innovations to embark our customers on major product evolutions. Today, more than ever, we are continuing to enrich our solutions, with our eyes firmly fixed on the future.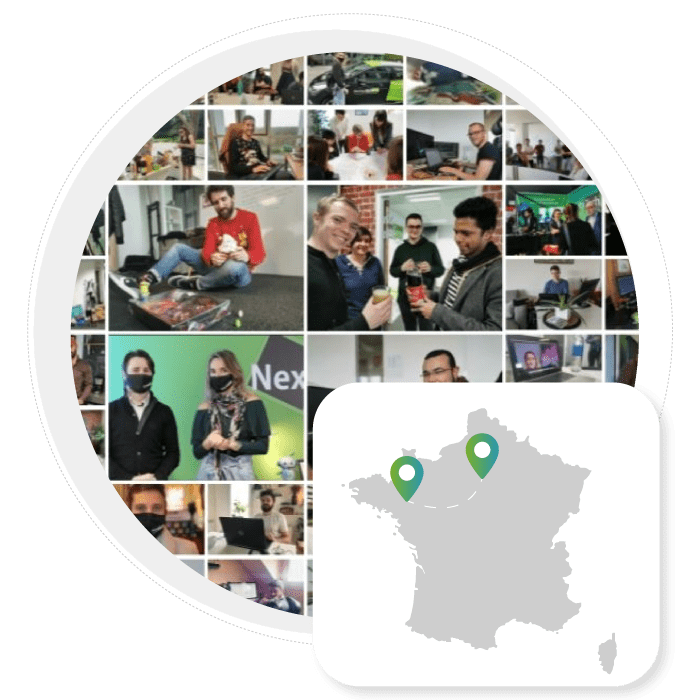 In-house

know-how, 100% made in France
At Mobility Tech Green, all our business expertise is located in our offices in Rennes and Paris. Since our creation, this technological autonomy was essential. This allows us to control all aspects of our solution and to be as responsive as possible to our clients' requests.
Software & hardware development
Our technical team, based in Rennes, develops our proprietary software and hardware solutions in-house and ensures their daily maintenance and evolution.
Telephone support during working hours
Our offices in Rennes also house a team of support staff who are available to managers and subscribers during working hours.
Preparation of the material
Our production division coordinates the installation of the on-board equipment on the vehicles with our customers' teams. It also provides technical support.
All our solutions are hosted on French servers with numerous recognised security certifications including ISO 27001 and SOC-1 Type 2.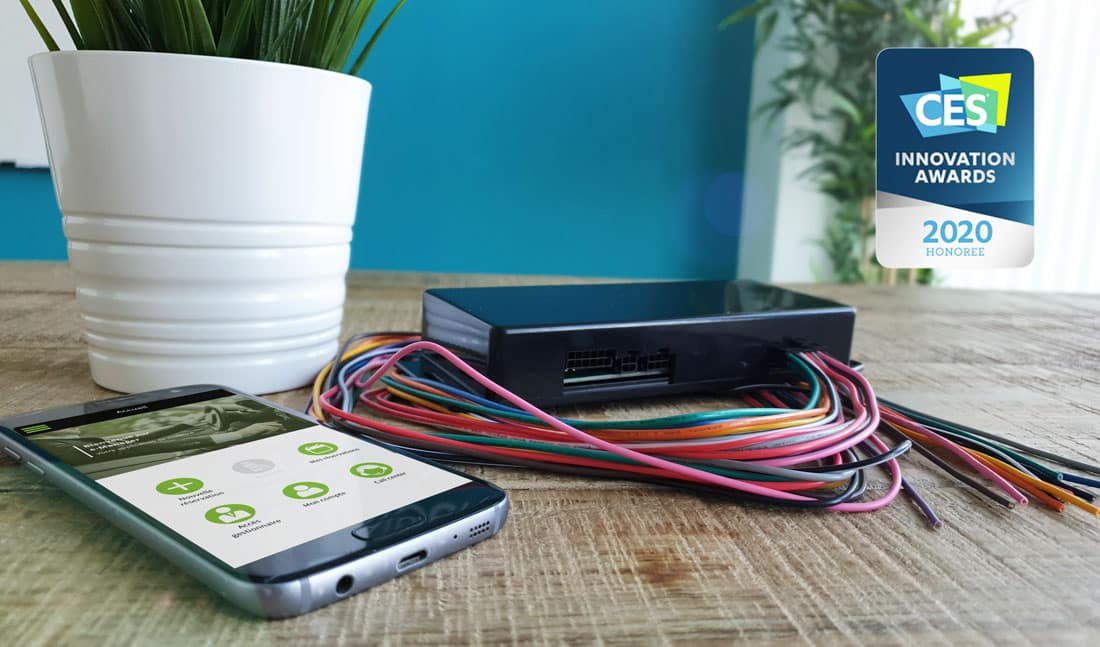 Proven and award-winning solutions
Our mobility solutions would be nothing without our users and their valuable feedback! In our case studies, our customers tell us about their mobility problems and how the solutions proposed by Mobility Tech Green have helped them in their change management.