What are you waiting for to integrate mobility into your CSR policy?
Make business travel meaningful again
with our mobility solutions
Benefit from an analysis of your fleet
Get an accurate view of your fleet today to propose a rapid transition to electrification of your fleet.
Offer 360° mobility to your employees
Depending on the needs of your employees, integrate several modes of transport on a single booking platform.
Strengthen your employer brand
Offer an innovative, sustainable and differentiating service with your shared mobility offer. A real plus for your employees!
Make your fleet
more sustainable

, yes, but where do you start?
With our e-Fleet™ solution, visualise the impact of your existing fleet on a single platform: % of clean vehicles, average mileage, utilisation rate, CO2 emission rate, convertibility score to electric, etc. Depending on the results, adapt your offer to make your fleet cleaner while meeting the concrete needs of your employees.
Convertibility score
e-Fleet™ offers you a key piece of data to consider switching some of your vehicles to cleaner models: the convertibility score. A score ranging from 0 to 100%, based on a set of vehicle usage data, in order to tell you which ones can be easily transferred to electric (with low average mileage per trip for example) and which ones cannot be converted at the moment. Compliance, yes, but not at the expense of your employees' daily travels!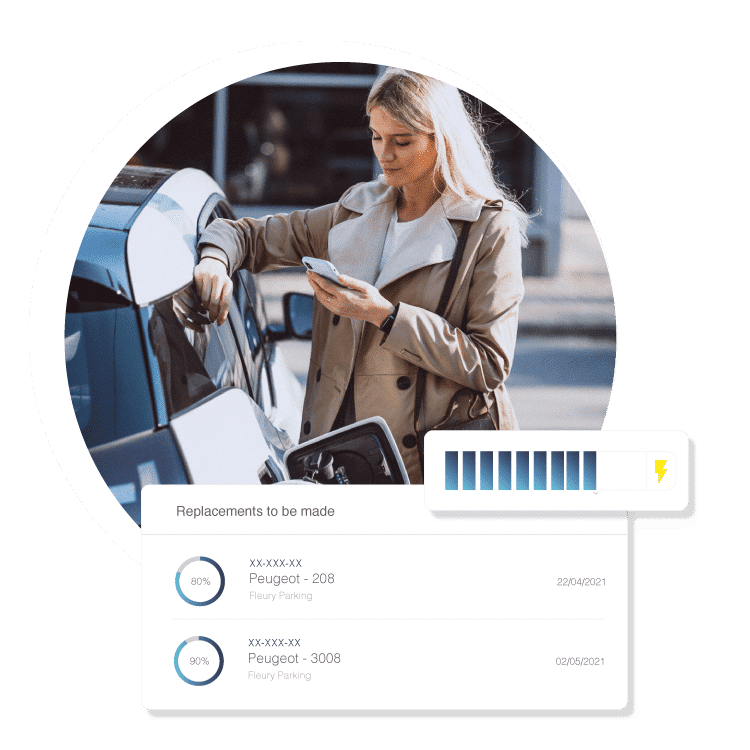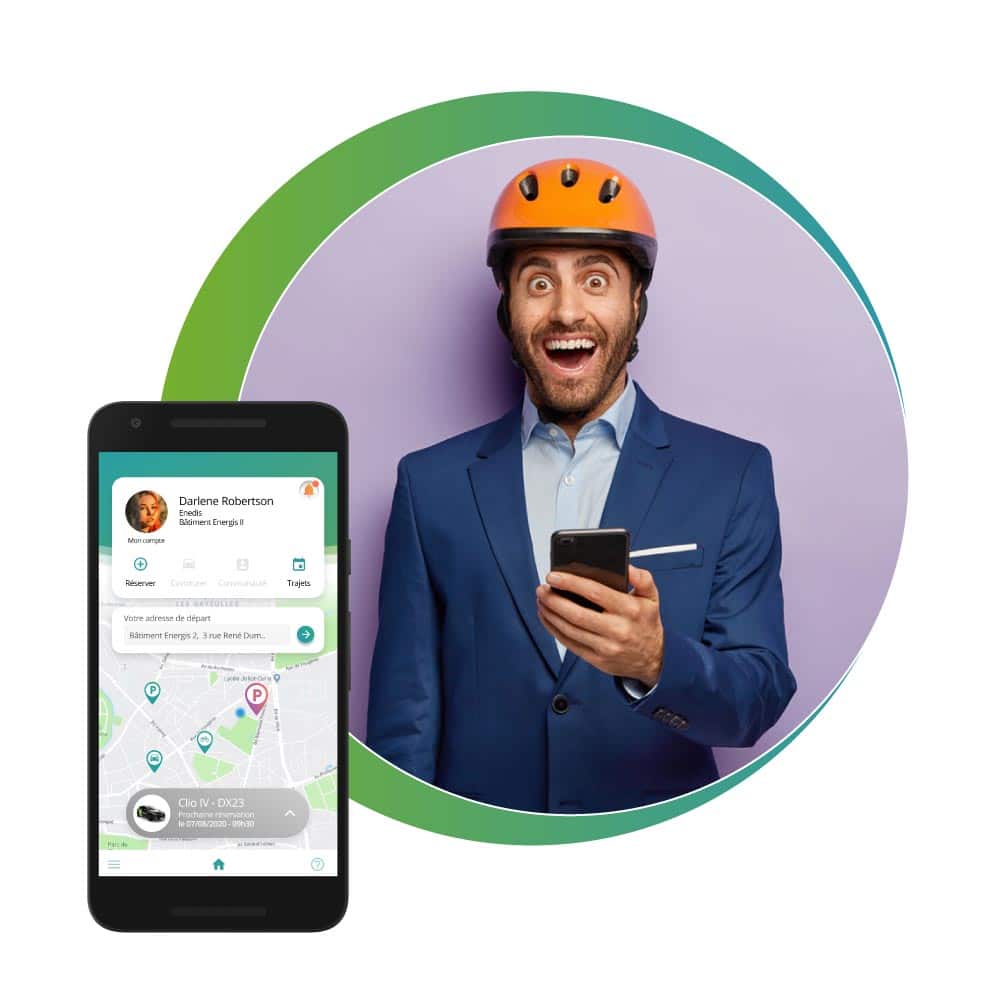 Offering
appropriate mobility

for every journey.
Our e-Colibri™ solution adapts to the demands of your employees. Based on the estimated mileage of the journey and the departure site, the system is able to push THE ideal vehicle for your employee. Integrate thermal, electric, hybrid vehicles but also other means of transport (bicycles, scooters, etc.) on a single booking platform. 
A multimodal offer
Our e-Colibri™ solution allows you to pool motorised vehicles, but not only! Offer active and sustainable alternatives to your employees, adapting to their uses and your CSR objectives. Manage all of these from the management platform and offer them for booking from a common schedule available on an online platform or mobile application.
Bike-sharing at Expleo
After several years of partnership around car-sharing, the Expleo France group decided to integrate a car-sharing service on the e-Colibri™ platform in order to provide a complementary eco-mobility offer to their employees.
An attractive service, a
positive

message.
Offer a practical and flexible on-demand mobility service to meet the new expectations regarding professional mobility. Make mobility a real lever for your CSR approach by choosing the e-Colibri™ solution.
Un service à impact positif
Make mobility a factor in internal change management by offering shared vehicles! This is an effective way of implementing more rational mobility, reducing the number of under-used vehicles in the company's fleet, and gradually moving towards a logic of use rather than ownership!
Pro/personal for personal use
As part of a mobility plan, car-sharing can be a real lever of attractiveness for your company. All the more so with the pro/perso option, which allows you to offer your shared service vehicles for private use during evenings and weekends. All this for an interesting financial contribution for the employee!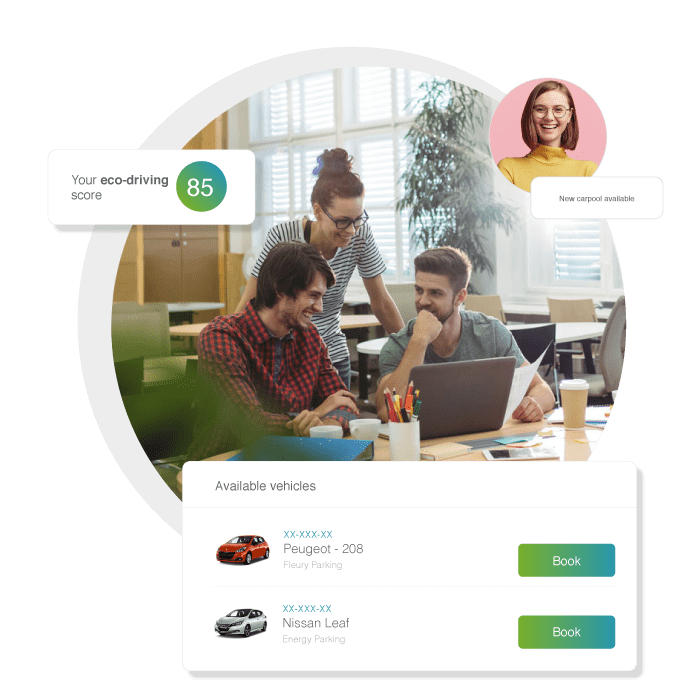 Make an appointment with our experts!
Would you like to know more about our solutions and the possible applications for your organisation? Our team of experts is at your disposal to help you realise your mobility project.