Corporate carsharing is offered to make professional travels, but is not limited to that! In order to optimize even more their vehicles while offering a convenient service to their staff, more and more companies choose to open their shared vehicles to reservation on evenings and week-ends. Mobility Tech Green, as part of its e-Colibri™ solution, offers this particularly popular option!
---
The implementation of a carsharing solution in a corporate fleet has numerous advantages for managers: a more precise follow-up of the use rate of their vehicles, an easier maintenance management as well as complete statistics reports about the fleet activity are precious tools to perform daily tasks.
All of this have repercussions on the mobility budget of the company, which is optimized, but also in a more general manner on the management of the employees' travels. In order to go even further into servicial mobility, we provide with our e-Colibri™ solution a pro/perso option. This functionally gives the possibility to the fleet manager to make the self-service vehicles available to employees on evenings and week-ends. In return, subscribers have to pay a small fee. This service is far less expensive than renting a vehicle, for example. 
Discover all the benefits of corporate carsharing for your employees with the e-Colibri™ solution
---
How does it work?
---
The subscriber to the service has two contracts: a professional one, used during work hours, as well as a personal one. The latter allows him to book a shared vehicle on evenings (after labor hours specificied by the company) and on week-ends (from friday evening to monday morning). 
To book a vehicle, the user has to go on the same online platform than for its professional travels: on his computer, via the e-Colibri™ front office, or from his smartphone with the mobile application e-Manager™.
In order to pay for his travel, the subscriber has to credit his account from his subscriber page. He can then spend this credit to go on week-end with the vehicle of his choice! The advantage to that option? The carsharing service can offer complementary vehicles, such as electric ones (for small travels) or utility vehicles.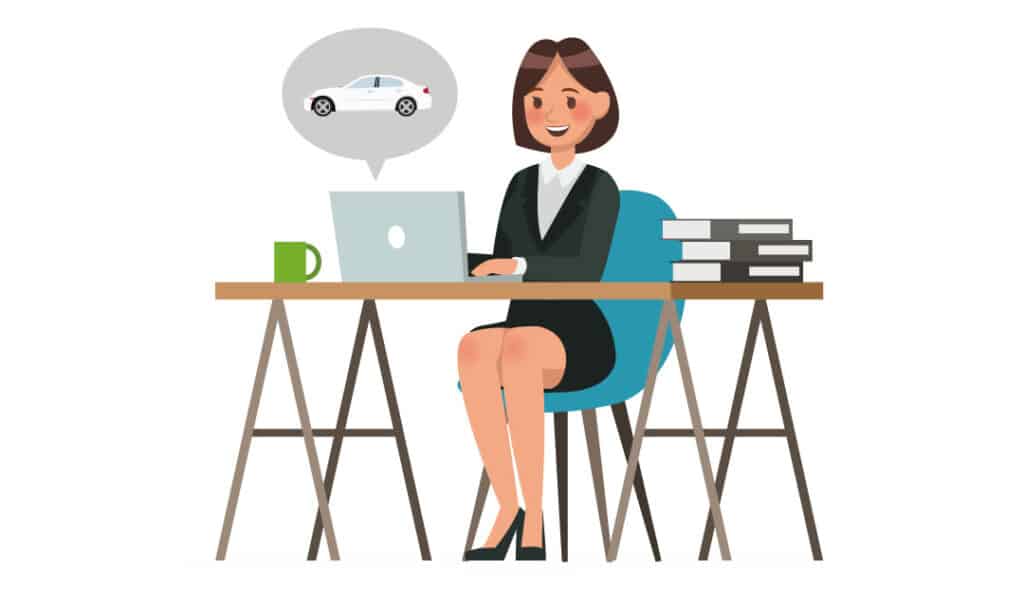 ---
So why let your vehicles unused on evenings and week-ends when you could make them available for your employees?