In its second annual report, the NGO CDP (Carbon Disclosure Project) presented the results of the survey they conducted with 1073 companies. Their ambition? Demonstrate the will of the professional sphere to be committed to a more sustainable economic model, limiting greenhouse gas emissions. Let's take a look at the noticeable evolutions since 2016 and the change drivers.

---
This international panel of companies produce almost 12% of the global greenhouse gas emissions. As part of this report, they have been asked about their responses to face climate change in their everyday activities and the solutions put in place to limit their carbon footprint. 89% of the surveyed companies in 2017 have for main goal the reduction of their gas emissions against 73% in 2011. Besides, the companies aim for a big reduction of these emissions: 74% of them wants a 80% overall reduction.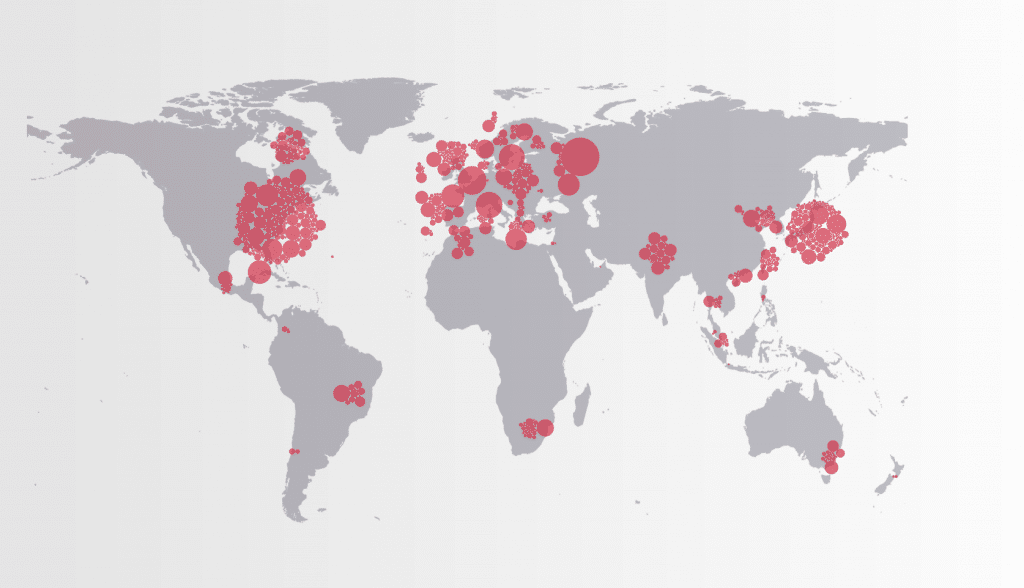 More and more enterprises want to be sure of their growth while making their part for a better future: for that they rely on a scientific model to efficiently cut their gas emissions. 14% of the participating companies (151 in total) have commit or have goals in line with the Science Based Targets initiative. In 2016, they were only 9%. And it's no less than 317 enterprises that are planning to set up tools and actions to get there within 2 years. This initiative is in line with a 2 degrees Celsius compatible pathway by 2030 by helping companies to avoid investments in polluting infrastructures and pointing them towards more respectful alternatives.
Another interesting data to observe is the companies' capacity to see further and anticipate the evolution of their resources and needs. In this year report, 68% of the companies have goals to at least 2020, and 20% even see as far as 2030 to establish sustainable actions.
Thus, there is a growing awareness among companies who are not limiting themselves to what they know and master but want to go further to make their contribution. Companies are innovating to create low-carbon tools and services. Production (36%) and consumption (23%) of renewable energies are taking a big place in companies' goals.
Corporate mobility is of course a major focus to reach these objectives. We can notify the distinct progression of corporate carsharing, which seduce more and more companies as an alternative mobility for their employees.
Sustainable development is not only a concept, it is now deeply rooted in a transition creating a long-term added value. 97% of the companies surveyed by CDP thus integrate climate change in their development strategy and multiply partnerships with local authorities to develop alternatives. A performant economic model, yes, but at the service of Men and the Earth.