Go even further in eco-mobility by offering a bike-sharing service for your employees! An all-inclusive package, from equipment to long-term support, in order to diversify your fleet and meet travel needs over short distances.
Contact our team of mobility advisers to find out more about the bike sharing offer.
Bike sharing: how does it work?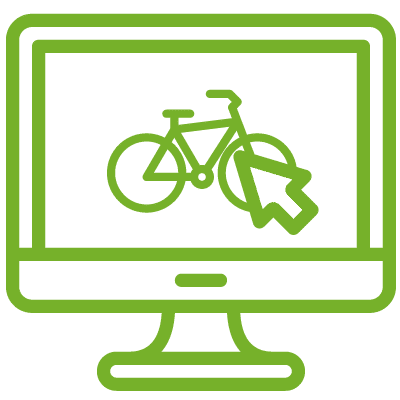 The employee reserves his bike for a period of time on an online platform (web or mobile).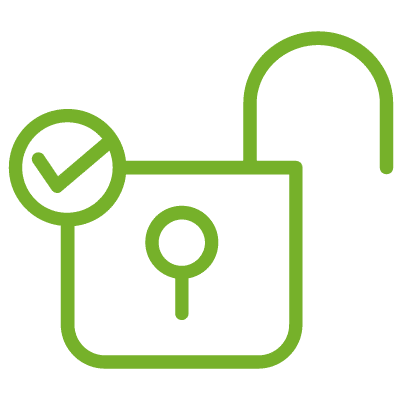 At the time of the reservation, he goes to the station and retrieves his bike by unlocking the terminal or the padlock.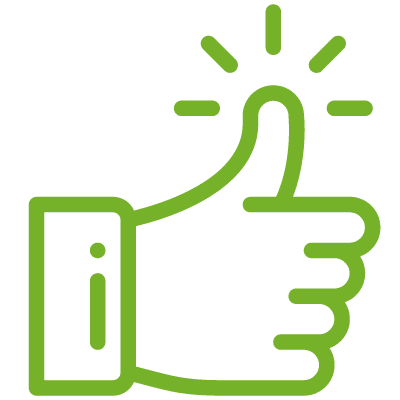 At the end of his reservation, he returns the bike to the station: it is ready to be used by other employees!
Why choose bike sharing for your business?
A boost for reducing your carbon footprint
Bike sharing can have a real role to play in your environmental CSR (Corporate Social Responsibility) strategy. Opting for an electric bicycle means choosing a means of transport with zero gas emissions and zero nuisance linked to noise pollution. Enough to participate at your scale in improving the urban environment!
A source of savings for your mobility budget
By integrating a fleet of self-service electric bicycles, your company can eventually replace parking spaces and reduce the total TCO of its fleet thanks to an analysis of the type of employee travel. A user of an electrically assisted bicycle reduced the use of a personal vehicle by 69% when commuting and by 65% that of on-site service vehicles.
Improved productivity of your employees
Offering your employees a means of active mobility also means participating in their well-being at work. The practice of a physical activity can indeed have a significant impact on employee productivity and reduce stress related to traffic jams or parking problems.
Find out how Expleo Group has integrated bike sharing into its mobility offer in our case study!
Your three bike sharing offers 🚲
Discovery bike sharing offer
6 bikes without electric assistance
Bike parking infrastructure
Bike security kit
Training
Support for the launch of the service
Maintenance
Management and reporting tool
For short trips or intra-site on flat ground
6 bikes with electric assistance
Bike parking infrastructure with charger
Bike security kit
Training
Support for the launch of the service
Maintenance
Management and reporting tool
For short or medium journeys intra and extra-site
6 bikes with electric assistance
Autonomous bike parking infrastructure with charger
Bike security kit
Training
Support for the launch of the service
Maintenance
Management and reporting tool
For short or medium journeys intra and extra-site