e-Colibri
™

Essentials: the standard of carsharing
---
Are you a company or a collectivity wishing to make a first step into the corporate carsharing world? e-Colibri™ Essentials is the product that you need. This offer, that can be launched in a matter of a few days, includes all our software platforms without onboard equipments. Therefore, you will have access to the booking front office, the mobile application e-Manager™ as well as the management back-office. It is also possible to add all our hardware equipments with the e-Colibri© box, the connected key box, the badge reader and the end-way button. e-Colibri™ Essentials is the answer to your mobility issues! 
Specifications of the solution
---
On a minimum duration of 12 months, the e-Colibri™ Essentials offer is a first approach of B2B carsharing.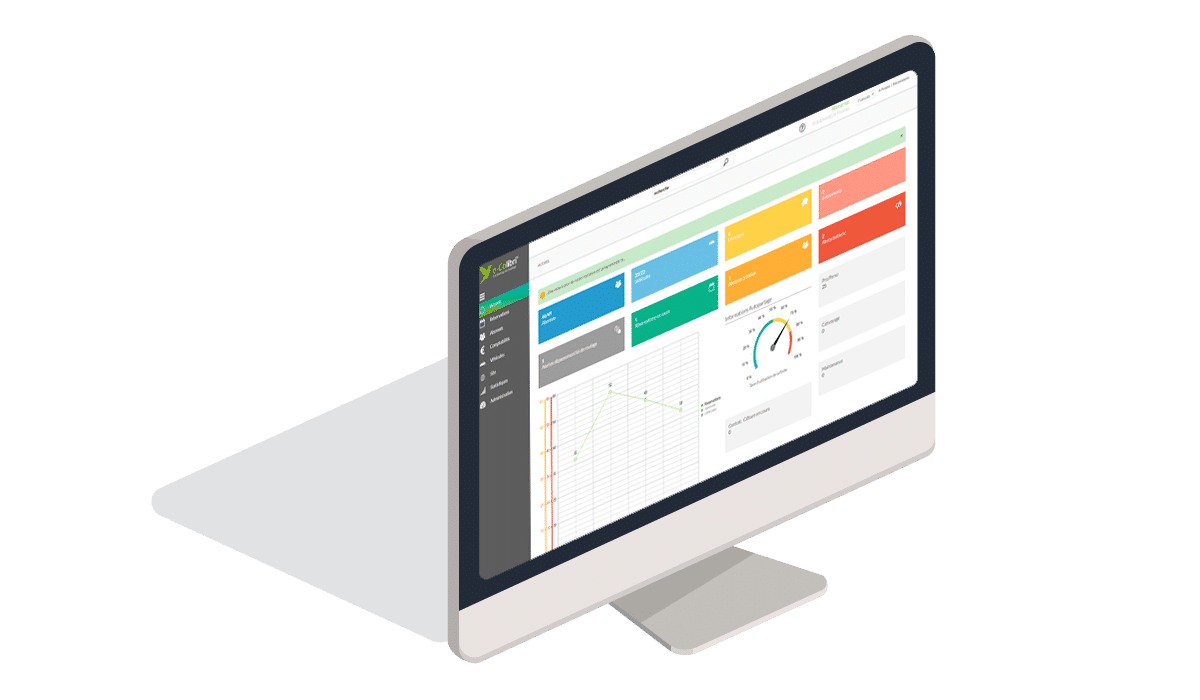 Management back office
---
From the management back office of our software solution e-Colibri™, fleet managers can monitor the activity of their vehicles in real time, the status of their subscribers, the ongoing or planned reservations, and other useful informations about the use of their fleet. On the dashboard, the fleet manager will have access to the different feedbacks sent by users. The stats module, reachable from the main navigation of the platform, also offer precious data concerning the rates of reservation. By analyzing these results, the administrator can, if needed, adjust the size of this vehicle park.
Booking front office
---
The booking front office is an intuitive and comprehensible online platform where your subscribers can book a self-service vehicle in just a few clicks. To do so, they only have to fill in their departure and return hours, their starting point, the estimated mileage and press the "Search" button! All the available vehicles corresponding to their criteria will then be displayed, with an individual timeline. If the user is delayed or retained, they will be given the possibility to extend or cancel their reservations very easily.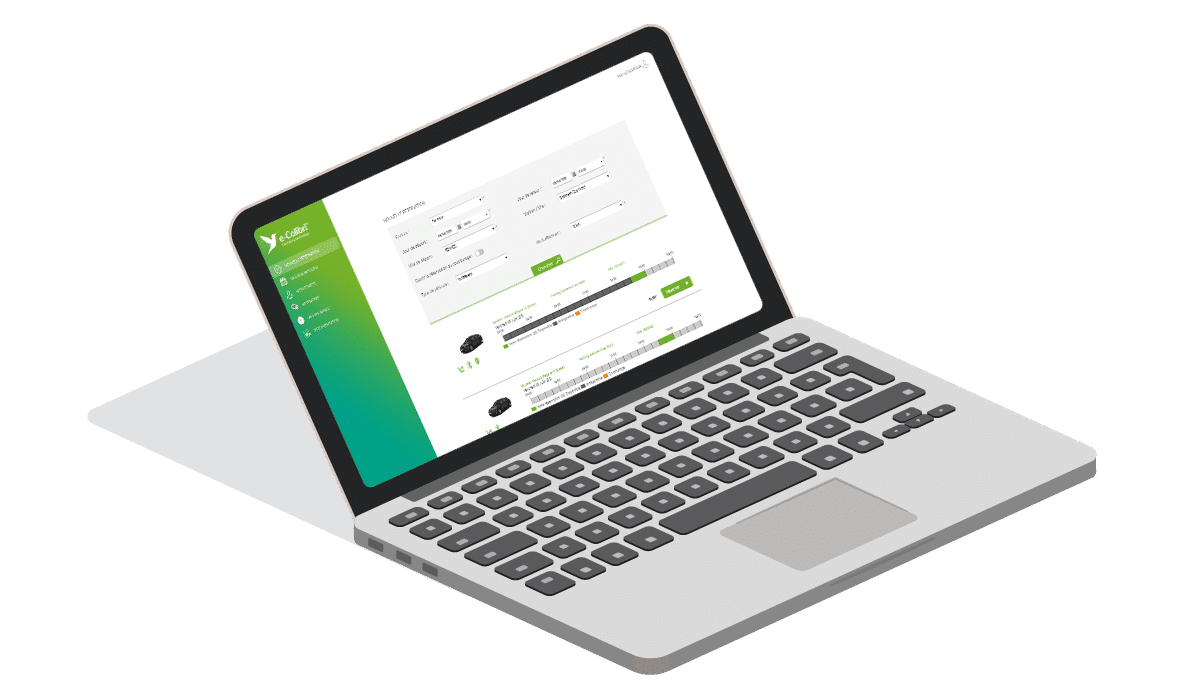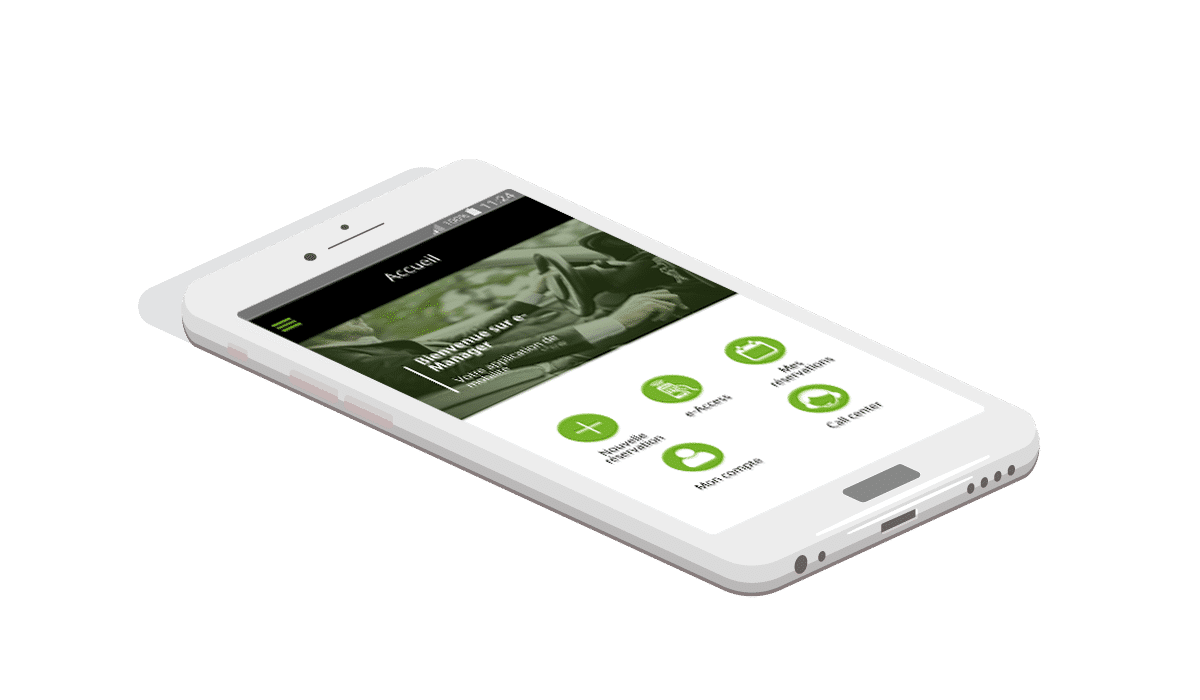 Mobile application e-Manager
---
The application e-Manager is the mobile extension of our booking front office. Users can easily install it on their smartphones (Android and iOs) and book a vehicle in just a few screens. If they need to modify or even cancel a reservation, due to an unexpected event, they can also do it directly from the mobile application.
Another big asset of e-Manager is that it can replace a forgotten badge. Indeed, thanks to our e-Access technology, the smartphone becomes a digital key and the user can unlock or lock a vehicle by using their phone.
Secure & GDPR Ready
---
The protection of our customers data is one of our biggest concern. As part of the GDPR (General Data Protection Regulation) Mobility Tech Green added a new functionnality to e-Colibri™. Subscribers can now choose to delete their personal data, if they wish to, directly from their user account.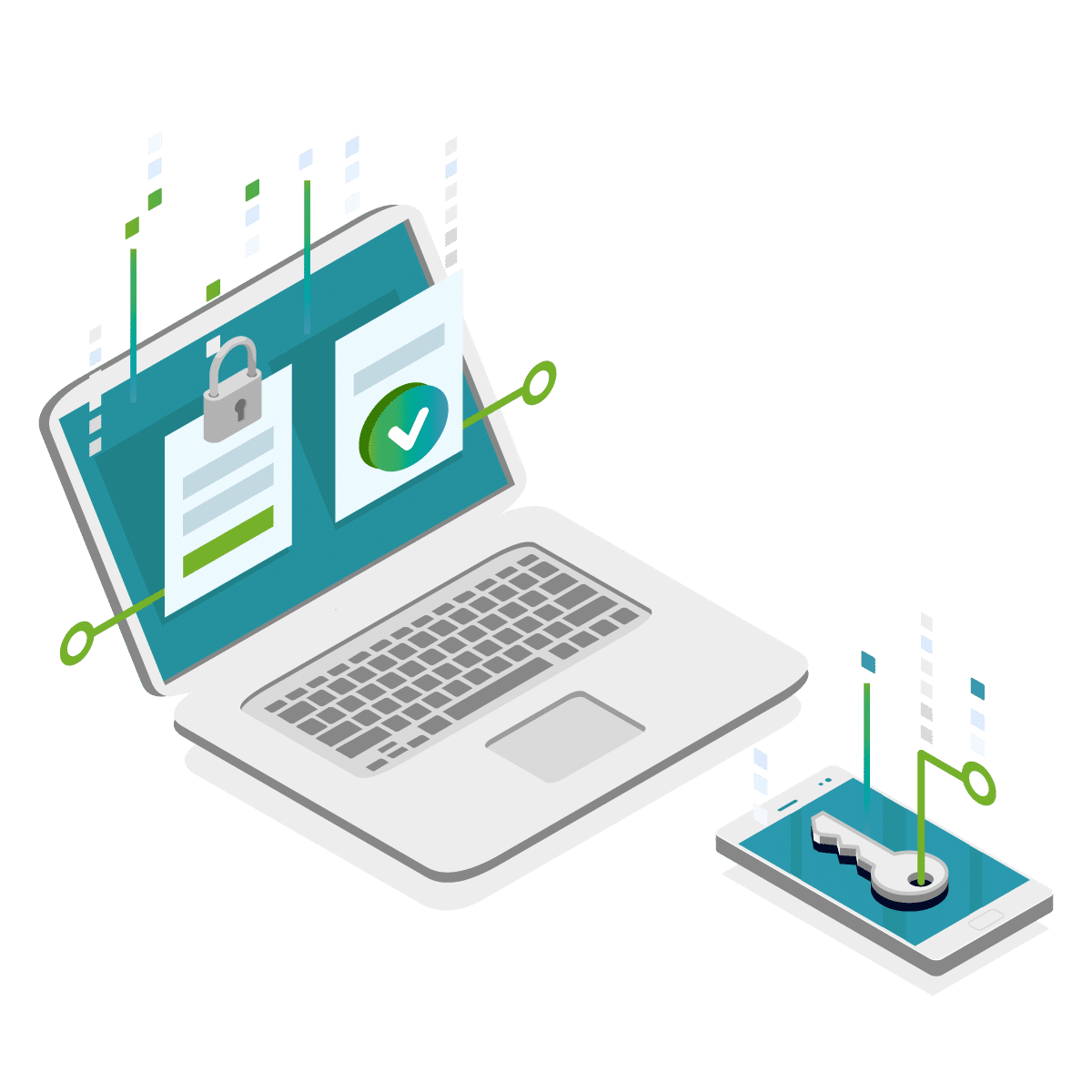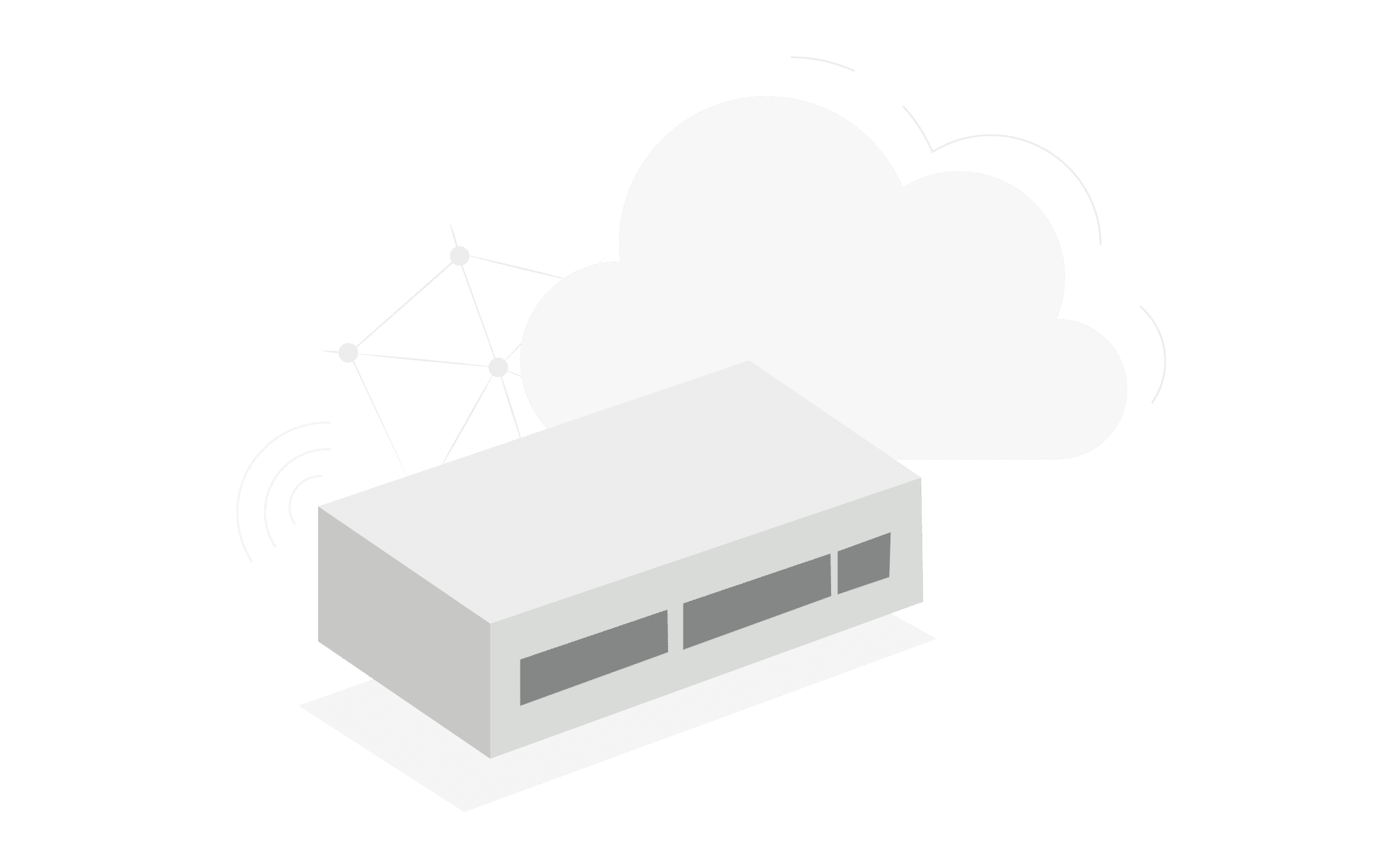 Kit e-Colibri Box
---
Available as an option in the e-Colibri™ Essentials offer, the kit e-Colibri™ Box includes all the hardware equipments you need to connect your vehicles to our management platform and make them even smarter. In this kit you will find the onboard computer, the badge reader, the end-way button as well as the connected key box. The main advantage? Make the access to your vehicles easier for your users, with a self-service mode, and help your fleet managers in their everyday logistics challenges.
Services included in your Essentials offer
---
Pro/Perso option
The pro/perso option allows your employees to book service vehicles on evenings and weekends, for a small fee. By giving this option to your subscribers, you can also ensure a fast ROI on your carsharing solution.™.
Payment platform
By linking our e-Colibri software with payment platforms we make financial transactions more secure and easy to proceed. It can be especially useful in case of paid reservations (if you made the pro/perso option available for example).
Videoconference training
We know that bringing new software solutions to your employees can be a daunting task. That's why we provide training sessions for your fleet managers to help them get accustomed to their new work tool. During this exchange with our training officer, you will be presented all the functionalities of our solution and will be able to ask all your questions.
Fleet Managers call-center
A call center is at the disposal of your fleet managers 24h/24h 7d/7d to answer to their potential questions and to accompany them in their learning of the solution.